Diatest - Alat Ukur Dengan Tingkat Akurasi Tinggi Untuk Industri 4.0
Industri 4.0 adalah istilah yang digunakan sebagai tingkatan perkembangan industri teknologi yang fokus kepada transformasi digital dan mendorong sistem otomatisasi di semua prosesnya.
Alat ukur yang sebelumnya hanya digunakan secara manual atau bergantung pada operator atau penggunanya, saat ini telah berkembang menjadi serba digital dan otomatis, mulai dari sistem nirkabel (wireless), teknologi sensor, dan sistem digital lainnya.
Dengan penambahan fitur baru pada alat ukur, maka diharapkan menghasilkan tingkat presisi dan akurasi yang lebih tinggi.
Diatest Menyediakan Alat Ukur Untuk Industri 4.0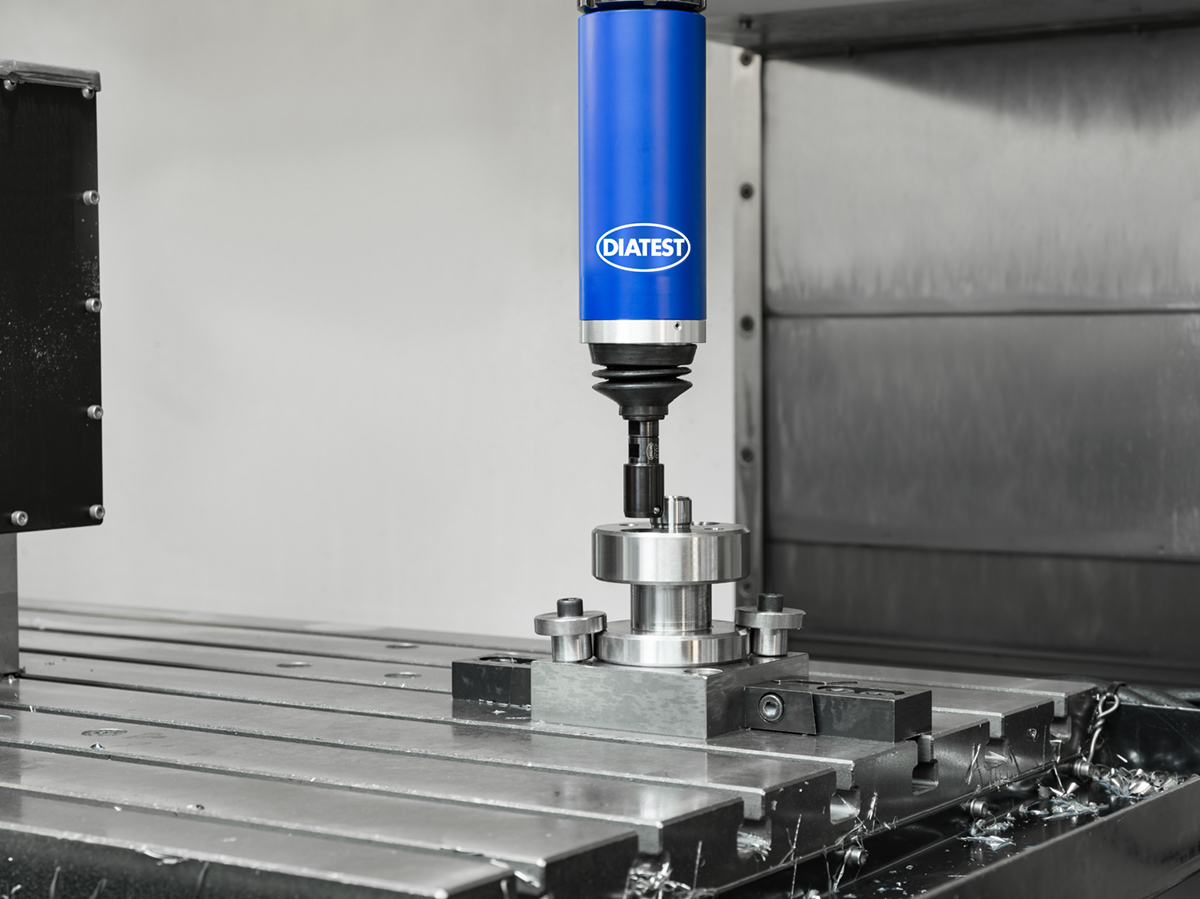 Sebagai penyedia alat ukur dengan tingkat akurasi yang tinggi, Diatest terus berinovasi untuk menjawab kebutuhan alat ukur yang sesuai dengan perkembangan teknologi industri saat ini.
Dikembangkan di Jerman, Diatest sudah berpengalaman lebih dari 60 tahun menyediakan alat ukur untuk berbagai industri di seluruh dunia.
Pada pengumpulan data inspeksi manual, gerakan tangan berulang yang diperlukan untuk mengambil alat - mengukur bagian - meletakkan alat - kemudian mencatat hasilnya, tentunya akan memakan waktu.
Selain itu, pencatatan data inspeksi manual lebih rentan terhadap kesalahan yang dapat mengakibatkan persediaan menjadi berlebih hingga produk reject.
Mengumpulkan data secara manual juga bukanlah cara efisien untuk melacak program maintenance yang melacak tanggal kalibrasi juga sistem statistik manajemen alat ukur secara keseluruhan.
Di era Industri 4.0 sekarang ini, kita didorong untuk menggunakan alat ukur berbasis digital yang akan mempermudah peroses pengukuran.
Salah satunya dengan menggunakan alat ukur digital yang mampu terhubung langsung dengan sistem perangkat lunak sehingga data hasil ukur langsung tercatat dalam sistem tersebut.
Keuntungan Menggunakan Alat Ukur Diatest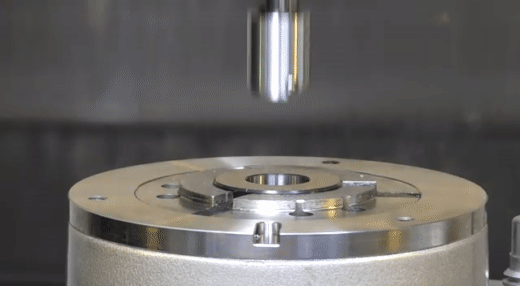 Kualitas dan tingkat presisi yang tinggi
Solusi yang lengkap sesuai dengan kebutuhan Anda
Kontrol kualitas lebih cepat dengan memusatkan sumber daya yang diperlukan di satu tempat
Dapat digunakan untuk mengukur objek yang sulit diukur seperti pengukuran lubang bor, talang, kedalaman ulir dan polos secara otomatis.
Sudah menggunakan koneksi wireless sehingga data pengukuran langsung di transfer secara otomatis.
Dapat digunakan dalam kegiatan pengukuran di industri yang sudah menggunakan robot.
Proses pengukuran standar dan dapat disimpan untuk kebutuhan berbagai aplikasi.
Sistem penyimpanan otomatis pada alat ukur
Bilah kalibrasi untuk kalibrasi otomatis
Pergantian dapat dilakukan dengan mudah
Skalabilitas
Proses integrasi cepat
Fitur Terbaru Alat Ukur Diatest
| | | |
| --- | --- | --- |
| | | |
| Data pengukuran dapat diakses via internet dan disimpan di database | Dapat diintegrasikan untuk pengukuran yang kompleks | Mendukung dan dapat digunakan pada teknologi industri 4.0 |
Alat Ukur Diatest
Range of application:

Standard probes, hard chrome plated: Ø 0.47 – 41.1mm
Standard probes, carbide inserted:Ø 1.5 – 41.1 mm
Standard probes, ceramic inserted: Ø 3.7 – 41.1 mm
Blind bore probes, hard chrome plated: Ø 1.5 – 41.1 mm
T-3P: 3 – Point probes: Ø 4.75 – 150.6 mm
T-T: probes to measure deeper bores: Ø 2.05 – 9.8 mm
T-PA: probes for parallel measurement: Ø 4.7 – 41.1 mm
Special shapes on request, respectively measurement of O.D., recesses, etc
Zero setting in setting master e. g. according to DIATEST company standard or DIN 2250-C
Repeatability (standard split-ball probes): manual gauging ca. 1 μm, gauging in stand < 0.5 μm
Diatest Internal Taper Gauges IKT: measure the largest diameter of a conical bore or a conical groove

IKT60 for cone < 60° = Measuring range 0.5 to 121 mm, several instruments needed
IKT90 for cone < 60° and > 90°= Measuring range 0.5 to 120 mm, several instruments needed
IKT127 for cone < 90° and => 127° = Measuring range 0.5 to 121 mm, several instruments needed
Calibration at factory or with setting master.

Diatest External Taper Gauges AKT: measure the smallest diameter of an external cone.

AKT60 for cone < 60° = Measuring range 5 to 121 mm, several instruments needed
AKT90 for cone > 60° and < 90° = Measuring range 5 to 120 mm, several instruments needed
AKT127 for cone > 90° and <127° = Measuring range 5 to 120 mm, several instruments needed
Calibration at factory or with setting master.

Diatest Chamfer Gauges KT resp. KT-B: measure directly a 45° chamfer on rectangular and cylindrical work pieces, even bores and slots.

KT: for straight chamfers and external diameters and slots over 16 mm
KT-B: For bores from Ø28 mm
Calibration at factory (setting master included for standard KT/KT-B)

IKT, AKT, KT and KT-B in standard version with shock protected indicator with a scale graduation of 0,01mm.

All gauges can also be equipped with a digital indicator MUM as an option (scale graduation 0.01mm/.0005"). Not only the standard angles but also any other angle is possible. All measured values can be recorded and transferred wireless (DIAWIRELESS) or via cable.
Setting rings for setting gauges to zero 





DIATEST setting rings according to company standard, nominal sizes from 0.500 to 40.000 mm on stock

DIN 2250-C setting rings, from 1.000 to 300.00 mm available, including intermediate sizes

DIN 2250-B setting rings on request
Universal system: DIN-gauges of all manufacturers can be used (DIN cone 1:50)


Thread gauges: M2.5 to M18 (DIN 2282 and DIN 2284)
Cylinder Plug gauges: Ø 2.0 to 18.0 mm (DIN 2248 and DIN 2249)

Reading scale is always visible
Universal setting master available
Special features like depth stop, air- and dirt-groove or extensions on request
Special features of Diatest TD-Gauge+ DIGITAL: LCD display with a resolution of 0.01 mm / 0.0005 Inch and preset
Optional transfer of measured values via DIAWIRELESS or via cable by OPTO-RS232 interface
Switch mm / Inch
Preset-Funktion
Special features of the analog version TD-Gauge+:

Possible reading accuracy 0.05 mm
Pre- and post-decimal point places are readable at a glance (vernier)
Plug Gauge BMD memungkinkan:

Pengukuran statis dan dinamis;
Deteksi penyimpangan dimensi dan cacat bentuk;
Sebagai alat tangan di bor langsung di mesin;
Pemasangan alat ukur dan mesin.

Berbagai pilihan tipe dasar dalam program standar yang dilengkapi dengan aksesori yang berguna memastikan bahwa hampir semua lubang yang ditemui dalam praktik saat ini dapat diukur dengan tepat.

BMD (desain standar) memiliki lapisan krom keras pada silinder pemandu, dengan kira-kira. 1000 HV. Cocok untuk kondisi pengukuran kasar.

Pemilihan bahan kontak pengukur bergantung pada komposisi dan desain benda kerja: Karbida, Krom keras, Keramik, Ruby, Plastik, dan Berlian.
Features:

The range between balls Mi = 3.5 to 333 m
Constructed in the same way as the split-ball and plunger probe system
Split-ball and plunger probe accessories can be applied
Tungsten carbide measuring balls
Starting from Mi = 9.3 mm (T-ZM3!) the ball anvils are interchangeable
Measuring range from 0.6 to 3 mm, depending on model
Identical to Split-Ball and Plunger Probe system
Measurement of diameter and length
Alternative: self-centering Plug Gauge BMD-IV (starting from cylinder-Ø 10 mm) for serial measurement
Hubungi Kami
Mari berkonsultasi dengan kami untuk menemukan solusi alat ukur terbaik untuk perusahaan Anda
Tim kami akan membantu Anda
PT Yakin Maju Sentosa
Distributor Resmi Alat Ukur Diatest
Complex Pertokoan Glodok Plaza
Blok F No. 115 - 11180 Jakarta Barat
Jakarta, Indonesia
(62) 21 6263 851 / (62) 21 6263 852
marketing@yakinmaju.com