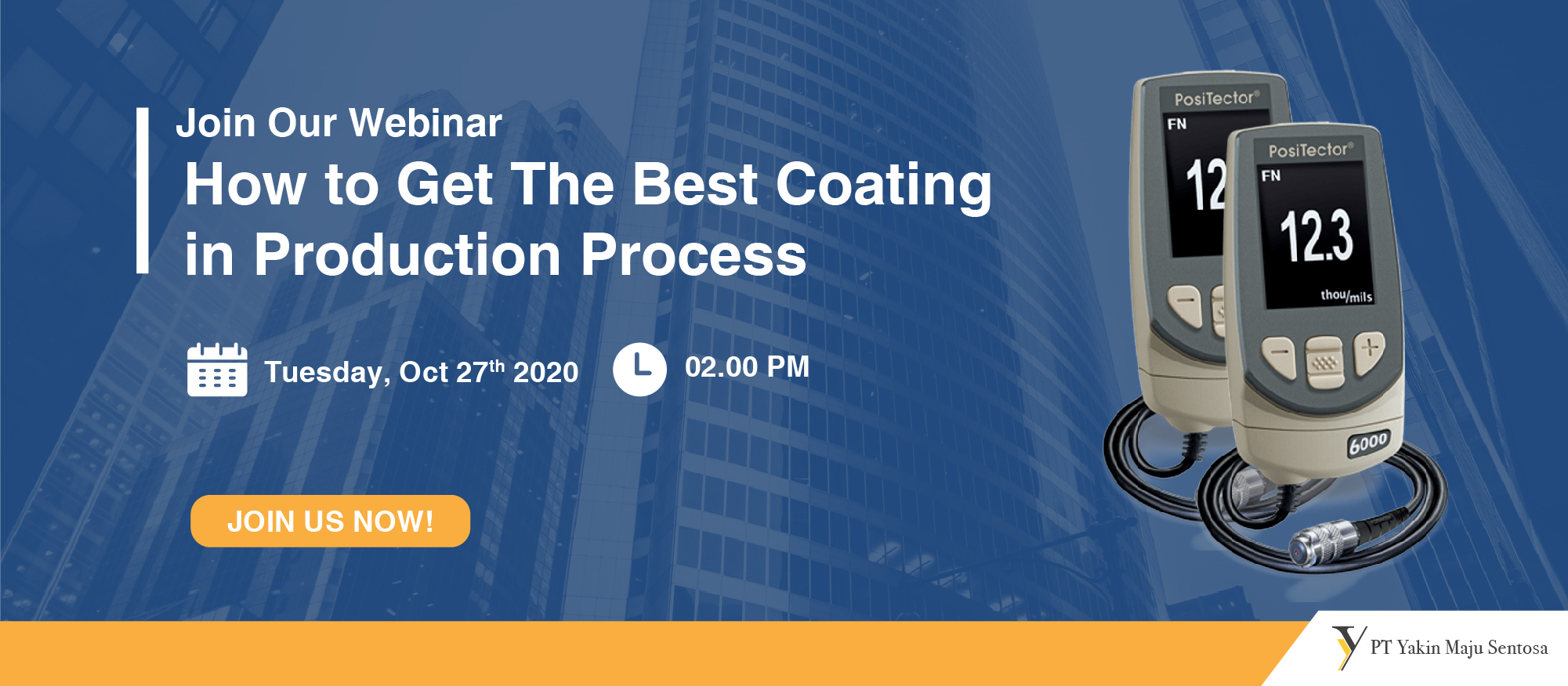 How to Get The Best Coating in Production Process
Apakah hasil pengecatan Anda menimbulkan defect meskipun sudah menggunakan kualitas cat yang bagus?
Apakah pengecatan Anda sudah sesuai standar?
Sudahkah Anda menggunakan alat uji yang tepat pada proses pengecatan?
PT Yakin Maju Sentosa mengundang anda untuk ikut berpartisipasi pada Webinar kami. Webinar kami akan menjawab pertanyaan-pertanyaan di atas sekaligus memberikan solusi bagi anda yang menginginkan hasil maksimal dari proses pengecatan. Kami juga akan mengadakan demo produk dan proses tanya-jawab bersama yang akan langsung dijawab oleh tim technical specialist dari Yakin Maju. Setelah mengikuti seminar ini, peserta diharapkan akan memahami bagaimana mencapai kualitas pengecatan terbaik dengan empat tahap penting dalam proses pengecatan.
WEBINAR

"How to Get The Best Coating in Production Process"
Tanggal : Selasa, 27 Oktober 2020
14.00 via Zoom
>>> Klik disini untuk daftar webinar <<<
Pastikan Anda bergabung dalam Webinar Series ini. Daftarkan diri Anda sekarang juga untuk mengetahui informasi terbaru tentang pengujian cat. Silahkan hubungi kami untuk pertanyaan maupun bantuan lebih lanjut. Temukan solusi yang sesuai untuk kebutuhan pengecatan Anda.