Ojiyas Snap Gauges is devised as a form of Go/no go gauge. Ojiyas' precision snap gauges with permanently or temporarily fixed measurement aperture(s) (gaps) is used to quickly verify whether an outside dimension of a part matches a preset dimension or falls within the standardized tolerances. The surfaces end which define the edges of the aperture are intended for wear resistance.
Ojiays' precision snap gauges are available with various size of C-type, single-ended, double-ended. The affordable limit gauge are crafted with polished finish to provide lesser friction on Go/No-Go testing and are often arranged such that a part being measured can pass through the two apertures in sequence; a part that is within tolerance will pass through the first maximum size limit aperture but will not be able to pass through the minimum size limit aperture. You can also use this gauges as a basic precision comparator, you just have to be sure that the surface of its anvils is safe from wear and tear.
Ojiyas Snap Gauges Features:
Heat treated to preven the gauges away from secular variations.

Complete range of Limit Plug Gauge, Carbide Gauge, Limit Ring Gauge, Snap Gauge.

Slim snap gauge to measure outer diameters of cylindrical parts.
To serve your interest on Ojiyas gauges, kindly contact our Sales Department
Ojiyas Snap Gauges Ordering Guide: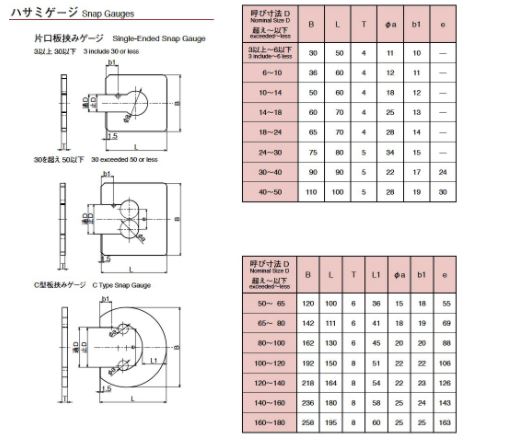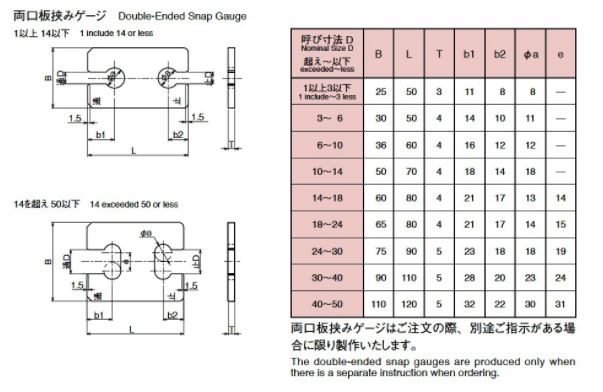 To serve your interest on Ojiyas gauges, kindly contact our Sales Department
Request A Quote
To receive further information on OJIYAS SNAP GAUGES, please complete the following form. We will reply as soon as possible
Sorry, this product does not have video.