Ojiyas makes many different types of unified thread gauges:
Ojiyas UN Thread Plug Gauge – Unified Fixed Pitch
Commonly used: With 4,6,8,12,16,20,28 & 32 standard thread per inch.
Ojiyas UNC Thread Plug Gauge – Unified Coarse
The most commonly used thread type for fasteners, General purpose inch gauging, lower tensile strength materials. Due to the inherent coarse pitch, the thread are deeper than UNF and easier to install without cross threading.
Ojiyas UNF Thread Plug Gauge – Unified Fine
External thread stronger in tension than coarse thread due to the lesser thread depth compared to UNC and it has finder tension adjustment and tighter tolerance. It is commonly used in the aerospace industry.
Ojiyas UNEF Thread Plug Gauge – Unified Extra Fine
Finer thread compared to UNF and it is used for very special application such as tapped in thin wall material and tapped holes material.
Ojiyas UNJC & UNJF Thread Plug Gauge
Similar thread form with UNC and UNF except that the outer thread has a larger root radius compared to UNC or UNF thread. This results in larger tensile area and smaller stress concentration.
To serve your interest on Ojiyas gauges, kindly contact our Sales Department
TPI (Thread per Inch) on Unified Thread Gauges
In unified thread the thread pitch measurement are count of number of thread per inched along the length of a thread. Generally thread per inch used in Unified thread while Thread pitch are used in Metric thread.
Unified Thread System
The class for Unified Thread are designated by letter 'A' & 'B'. Thread Plug Gauge is 'B' while Thread Ring Gauge is 'A'. Therefore tolerance classes 1A,2A and 3A apply to Thread Ring Gauge and Tolerance classes 1B,2B and 3B apply for internal threads. Most commonly used are the Class 2A and 2B.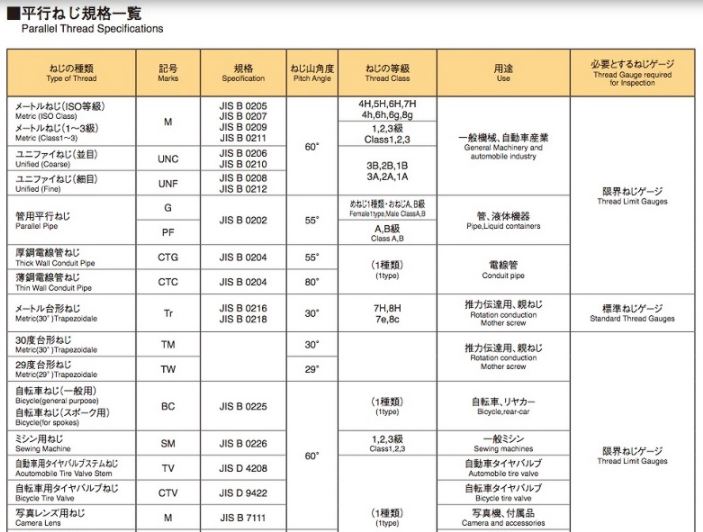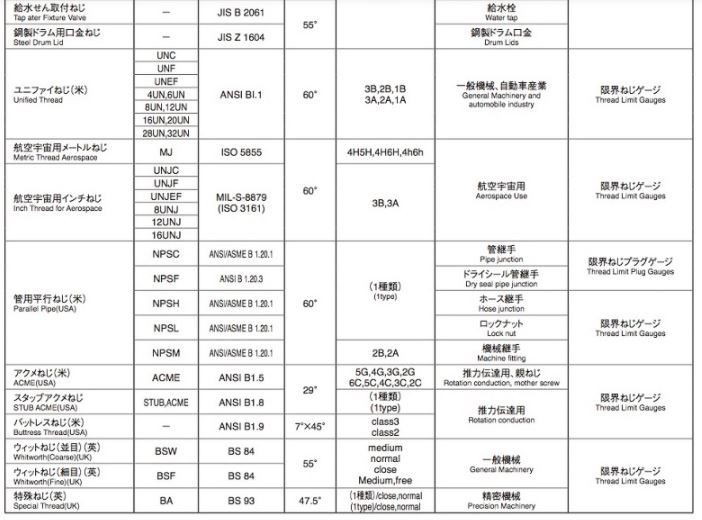 To serve your interest on Ojiyas gauges, kindly contact our Sales Department
Request A Quote
To receive further information on OJIYAS UNC/UNF THREAD RING GAUGE, please complete the following form. We will reply as soon as possible
Sorry, this product does not have video.