Sylvac SYLCOM Virtual Multiplexer Gauging Software is the latest improvement for one stop quality control system and gauging management which organizes the entire range of SYLVAC BLUETOOTH® instrument and multiple USB probes product of any brands. Built as a universal system, you can easily display values in different modes, to upload part drawing in the background, to show the tolerances status, to define measuring sequences and to export data to Microsoft® Office Excel® or to various SPC third party software.
Sylvac SYLCOM® is a comprehensive multi-gauging software for organized QC line of the automated and manual system. Compared to Sylvac VMUX Sofware, you can now have separate user logins, better integration, and security on a quality control line. You can manage upto 16 simultaneous combination input of Sylvac handtools, probes and dial gages to a single computer. Available in LITE version limited to 1 instrument and standard version protected by payable license (16 instruments). Furthermore, you can also offer the productive potential of multi-gauging jig and retrofit your measurement fixture by using the latest advancement of computer hardware through Windows® based operating system; Win7, Win8.1, Win10 (32/64bits).
Data captured by each instrument is stored and can be easily exported and shared with no specific interface is required. This obviates manual recording of long columns of numbers, which not only reduces the risk of the operator's errors (such as digit transpositions) but also improves the productivity of the process by reducing the human resources needed for time-consuming data recording, calculating and copying tasks. The software can be used to display values in different modes, to upload part drawing in the background, to show the tolerances status, to define measuring sequences and to export data to Excel or to third party software.
Your Sylvac instruments or any compatible probes and gauging center can be directly connected to the USB port or via any USB-Hub available on the market. The automatic recognition allows easy USB port setting for every new connected instrument with a digital or analog gauging window for each instrument. Furthermore, Jpeg picture import function and window value resizing can also be supported with the possibility to connect one or many USB foot pedals to drive different instruments.
Sylvac Virtual Multiplexer Gauging Sofware SYLCOM Features:
Auto detect function, no need to install drivers and firmware of each separate gauging tools.

Up to 16 simultaneous instrument input are supported by the software.

Remote managing of inspection line and centralized supervision

Support multi-login user account and assignment

Highly economical and easy maintenance compared to multi-display and monitor system

Faster data processing rates supported by your computer hardware

Requires 981.7100 dongle for Bluetooth® connection.

Up to 8 instruments BLUETOOTH per dongle.

Compatible with all SPC software using the transmission and / or the query data via the COM ports.

Integrated with Microsoft Excel.

Compatible for Win7, Win8.1, Win10 operating system.

Reliable supports and updates through Sylvac website.

Auto calibration sequence is also available.
If you have any kind of questions or any interests for our product, feel free to contact us 

here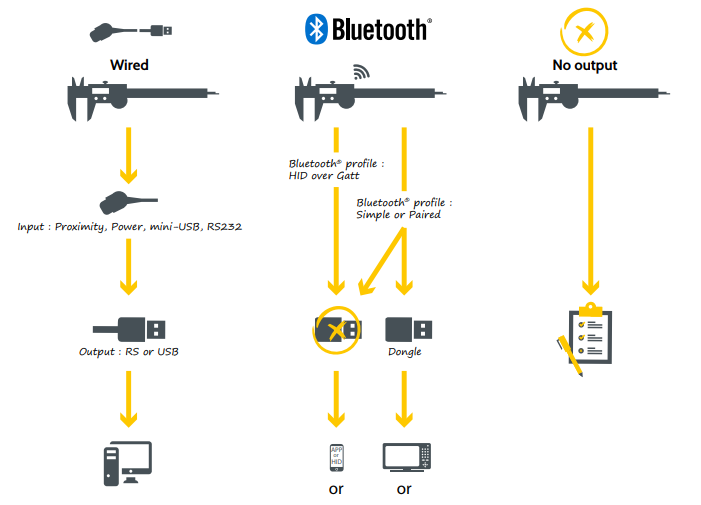 Request A Quote
To receive further information on Sylvac - SYLCOM Virtual Multiplexer Gauging Software, please complete the following form. We will reply as soon as possible