New Mini Dial Gauges - New design, more performance and connected
Sylvac's gauges equipped with the famous Sylvac measuring system, and known worldwide for their precision and low consumption set new standards with the market launch of new model. Sylvac S_Dial Mini gauges get more performance and increased ease of use in the IoT ready world.
Sylvac S_Dial Mini features :
Compact, small diameter 45mm

Data output RS 232 combined with external power supply and Bluetooth® (depends on model)

Smart version with wireless Bluetooth technology (with 3 profiles Simple, Paired or HID)

Analog scale on Smart models

Water and Coolant Resistant, Standard execution IP54 and Protected execution IP67

Model optimization and standardization of measuring range to 12.55mm for the whole range for easier selection.

Improved and stronger construction (shaft guiding, measuring scale, ...)

Interchangeable contact point M2.5

Clamping stem Ø 8-h6 of hardened and ground stainless steel. Dovetail back

Automatic power shut down
SYLVAC S_DIAL MINI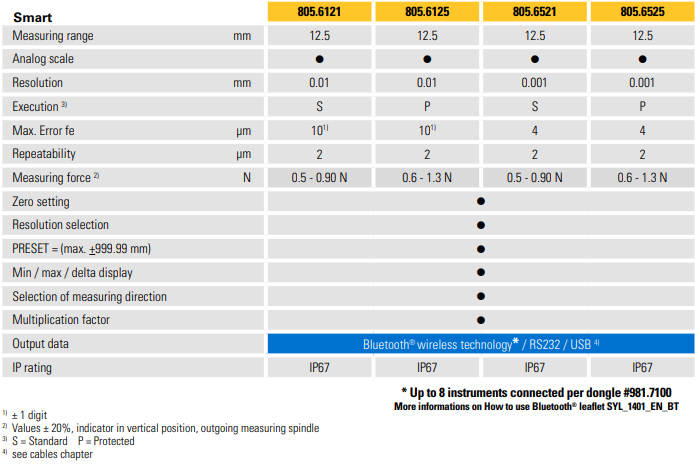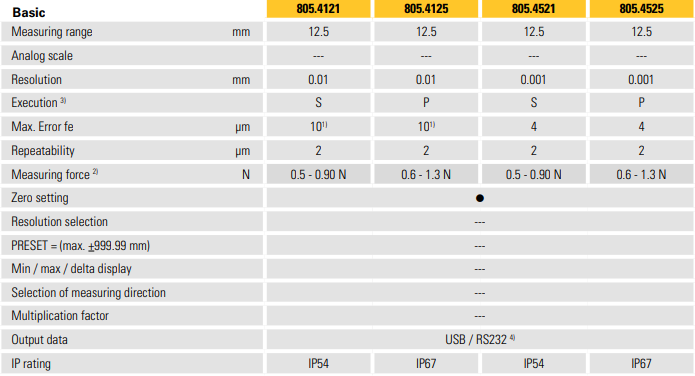 Request A Quote
To receive further information on SYLVAC Mini Dial Gauge, please complete the following form. We will reply as soon as possible
Sorry, this product does not have video.