Made in Swiss with 45 years of expertise, Sylvac SA develops, designs and manufactures advanced measuring instruments for industrial use.
Sylvac S_Dial Work Advanced - Digital Indicator features:

Measuring range 12.5 / 25 / 50 / 100 / 150 mm

Robust construction

Water and coolant resistant

Configurable menus

Extensive functions (MIN/MAX/DELTA, TOL, Ref I/II, Factor, PRESET, Hold, Lock etc)

Automatic wake-up upon usage (system S.I.S)

Sleeping mode after 20 min. of non usage (system S.I.S)

Maximum error of 3 µm
If you have any kind of questions or any interests for our product, feel free to contact us here
Sylvac S_Dial Work Advanced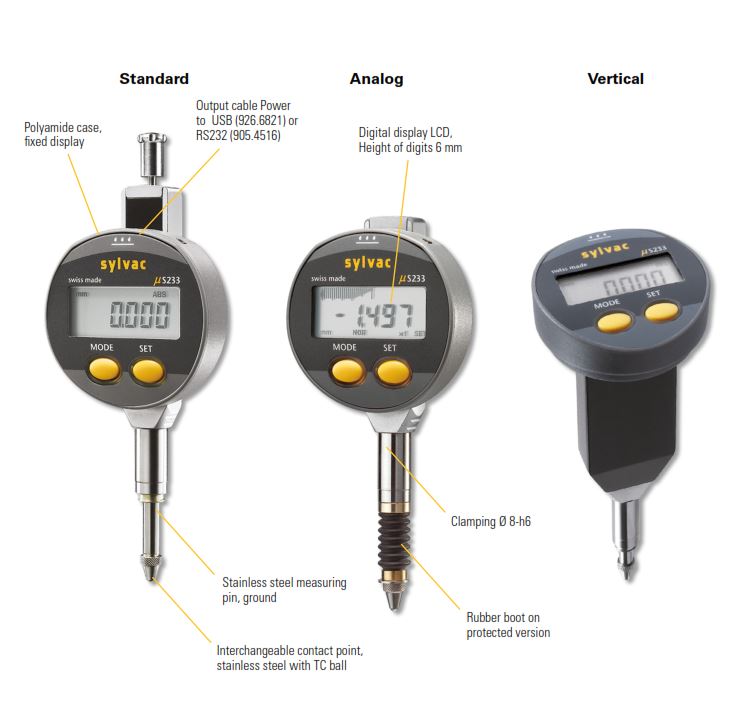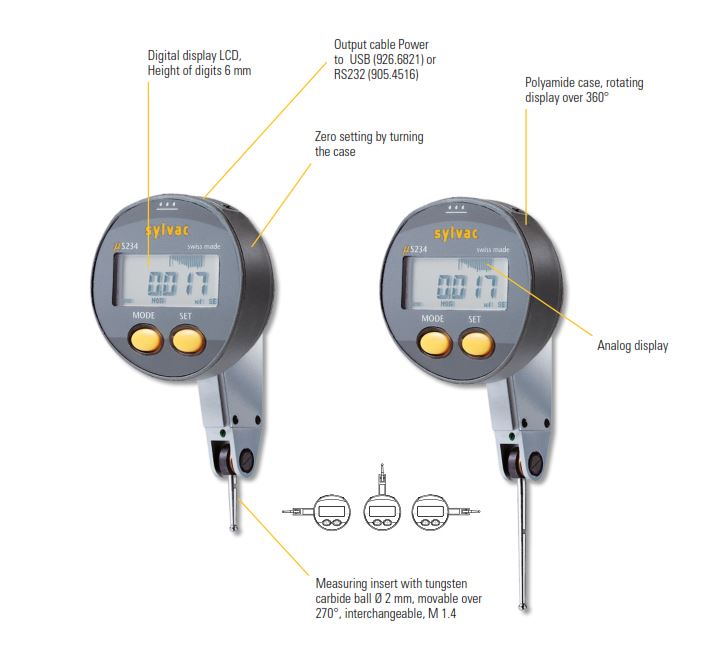 Request A Quote
To receive further information on SYLVAC S_DIAL WORK ADVANCED, please complete the following form. We will reply as soon as possible
Sorry, this product does not have video.