The Trimos Horizon Premium instruments are versatile for a workshop area or installed in a quality control room for checking of measuring gauges and setting all types of comparative measuring equipment. The cleverly-designed, reliable and versatile function are obtained by superior engineering to ensures ultimate precision and optimum results by easy manipulation at faster level of productivity.
The Trimos 'Horizon' Series of Horizontal Machines are capable of setting, checking and calibrating a wide range of gauges to further improves the usefulness of these quality instruments.
Trimos Horizon series features:
Monocoque design enable all measuring ranges being direct, it means that the whole measuring range is available without adjustment or intermediate re-calibration.

The modular design allows the selection between two measuring systems: analog signal output and Heidenhain display unit or digital signal output and computer with TFT touch screen and Trimos-WinDHI software.

The availability of the machine in a range of sizes and wide variety of holders and adapter

Available in 5 different capacities ranging from 0-550mm up to 0-3050mm

Separate digital readout, PC display or touchscreen option
If you have any kind of questions or any interests for our product, feel free to contact us here
Trimos Horizon Premium HPA & HPD Series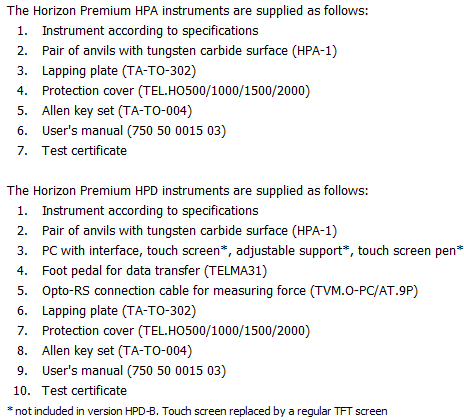 Request A Quote
To receive further information on TRIMOS HORIZON PREMIUM HPA & HPD SERIES, please complete the following form. We will reply as soon as possible
Sorry, this product does not have video.