Yamamoto Scientific Tool Laboratory Co., Ltd. was established in 1939. It was the first dedicated manufacturer of standard test blocks in Japan, and has maintained its reputation as the best and foremost company in this field.
To control various industrial hardness testers, it is important to verify all related factors, including indenters, static and dynamic loads, indentation measurement, and sample pieces. Hardness blocks allow overall control of these complicated factors in the field. Therefore, it is imperative that a uniform surface hardness is displayed by all Yamamoto's hardness blocks, that the main factors of secular change are eliminated and, if possible, that the characteristic of their materials are similar to those of materials in practical use.
ISO 9001 Quality System
Yamamoto's hardness blocks are ISO 9001 certified, complying with requirement of the ISO standards. The register certificate No. is JQA - 2078 ISO 9001 - 2000 / JIS Q 9001 : 2000
Integrated Precision of Hardness Tester and Hardness Blocks
Force, indenter, indentation measurement and movement condition should be separately inspected to metrically verify the integrated precision of hardness tester. On the other hand, indirect verification of a tester with test blocks is used to integrally verify those respective conditions. Yamamoto Scientific Tool Laboratory Co., Ltd. does their utmost in material selection, heat treatment, and other processes to achieve the world's highest accuracy.
Durability of Yamamoto Standard Block for Hardness
Secular changes of all Yamamoto's blocks are eliminated by a sufficient heat treatment process, regardless of the block type. Due to work hardening near and around the perimeters of indentations, the usable test areas is limited, as JIS prescribes it to be 4d (d = diameter of the indentations) as spaces between indentations.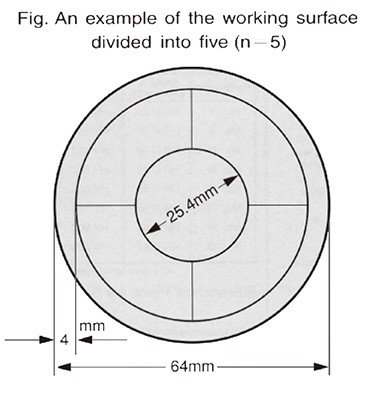 To make the maximum use of a block, indentations should be made evenly over the test surface. For this purpose, it is recommended to divide the working surface. For the durable limits specified in table 1, reduce the number to half if the highest level of accuracy is required.

To serve your interest on Yamamoto products, kindly contact our Sales Department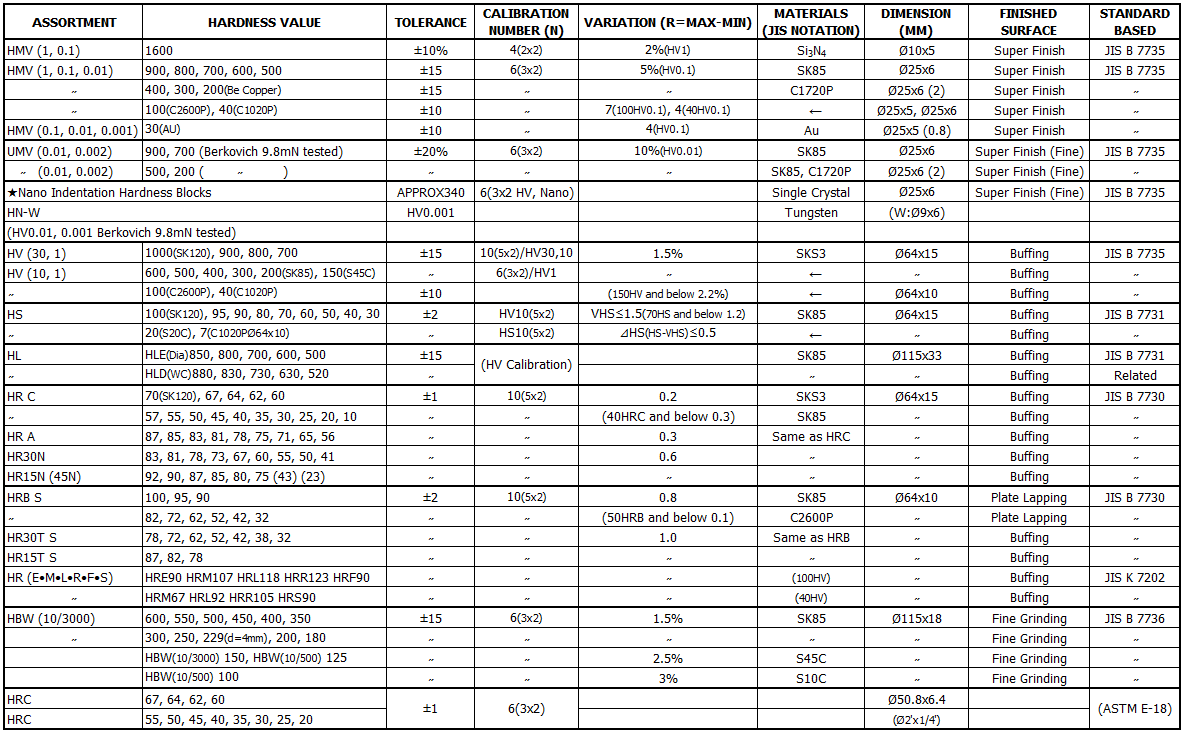 To serve your interest on Yamamoto products, kindly contact our Sales Department
Request A Quote
To receive further information on YAMAMOTO STANDARD BLOCKS FOR HARDNESS TESTER, please complete the following form. We will reply as soon as possible
Sorry, this product does not have video.