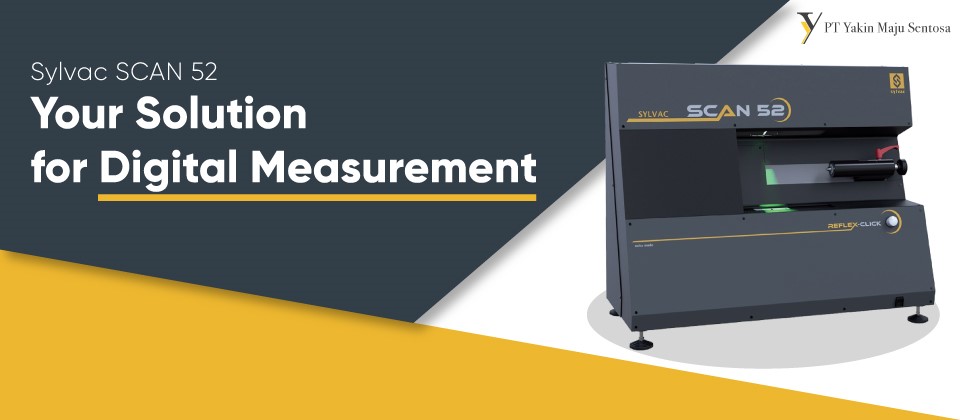 Temukan Solusi Pengukuran Digital Anda Sekarang!
Pernahkah anda mengalami kesulitan dalam mengukur parts karena bentuk dan ukuran yang kompleks dari parts tersebut? Selain bentuknya yang kompleks, proses pengukuran parts membutuhkan waktu yang lama karena toleransi yang ketat dan banyaknya jumlah parts yang perlu diukur. Ketika operator melakukan proses pengukuran parts yang memiliki geometri rumit, sangat rentan terjadi human error atau kesalahan pencatatan hasil pengukuran. Mengukur dengan cara tradisional atau manual memiliki resiko lebih tinggi dalam menimbulkan kesalahan produksi.
Namun, hal tersebut kini bisa anda hindari dengan Sylvac - Scan 52
Sylvac-Scan 52 adalah mesin scan horizontal pertama yang dirancang khusus untuk pengukuran part dengan diameter hingga 52mm dan panjang hingga 300mm dengan atau tanpa rotary headstock. Hadir dengan inovasi Reflex Scan Software di mana Anda hanya perlu menekan tombol Reflex-Click untuk mendapatkan hasil pengukuran akurat dalam hitungan detik. Scanner ini adalah solusi bagi proses pengukuran anda!
Flexible and time saving

Suitable for first-off part, control in process, sampling of 100% inspection

Tidak memerlukan proses pencatatan manual karena hasil pengukuran tersimpan secara otomatis

Dapat membantu memantau keausan alat

Hasil pengukuran terhubung langsung dengan sistem digital Sylcom
Silakan hubungi kami jika Anda memiliki pertanyaan dengan produk terkait. Temukan solusi yang sesuai untuk beragam kebutuhan Anda.