ILIX 6213TN - DRILL RECORD 2 S DIN 6539

With longtime experience in manufacturing high-precision cutting tools, Ilix offers a wide product range of high-quality, precise and effective products for different tasks; from dry machining with high performances twist drills (VHM) to thread production or reaming even in hundredth increment sizes. Ilix provides highest precision for today's most demanding applications.
ILIX 6213TN solid carbide twist drills present highest performance, especially when machining steels and cast iron. In combination with the coatings, the used raw materials allow extreme results with highest cutting speeds. Compared to normal drills, the tip geometry leads to substantially higher feed rates.
Special notes of the cutting geometry:
Little chisel edge with double point thinning breaks the chip

The tip design optimises the chip removal and reduces the penetration power

The slightly broken main and back cutting edge stabilises the point

Good chip removal in soft as well as in tough steel
ILIX 6213TN twist drills achieve very good surface qualities especially in high alloy steels.
To serve your interest on Ilix products, kindly contact our Sales Department
---
Product Features
Solid carbide micro grain K 30F

TiN Coating

Straight shank

---
ILIX 6213TN Ordering Guide: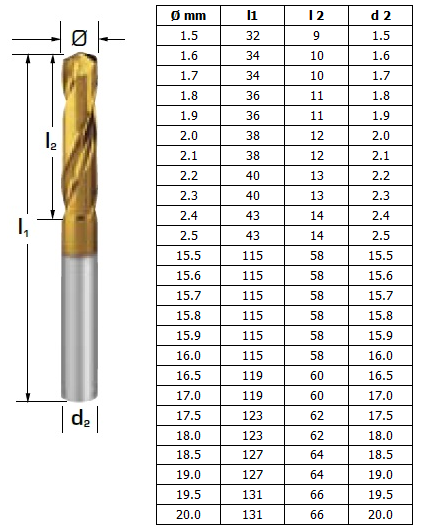 To serve your interest on Ilix products, kindly contact our Sales Department