SYLVAC Cylinder Bore Gauge S_Dial Work CBG
Made in Swiss with 45 years of expertise, Sylvac SA develops, designs and manufactures advanced measuring instruments for industrial use.
For increased simplicity of use and more performance in 2-point cylinder bore gauge measurement, Sylvac launches S_Dial Work CBG (Cylinder Bore Gauge). Measuring data from Sylvac S_Dial Work CBG can be transmitted easily and safely using Bluetooth or cable connection. The device is compatible with Sylcom and Vmux software for better data management (monitoring, saving, export). The same CGB dial gauge can be used with different bore gauge.

Sylvac Cylinder Bore Gauge S_Dial Work CBG features:
Adaptive analog display (up to 0.2 μm per segment)

Special version for cylindrical bore gauges

Data output Power, Proximity & Bluetooth®

Introduction of the Preset value on the saved Min value

Quick measure of the reversal point

Robust construction

Water and coolant resistant

Broad choice of functions (MIN/MAX/DELTA, TOL, PRESET, AUTO OFF, etc.)

New technology with configurable menus

Automatic wake-up and sleeping mode, Absolute System S.I.S*

Maximum error of 3 μm
SYLVAC Cylinder Bore Gauge S_DIAL WORK CBG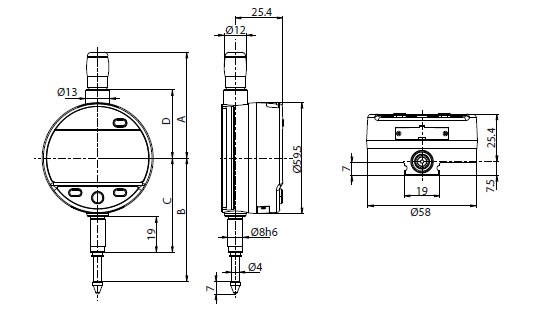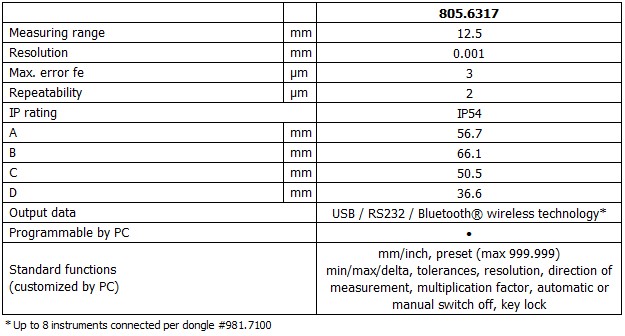 Request A Quote
To receive further information on SYLVAC Cylinder Bore Gauge S_DIAL WORK CBG, please complete the following form. We will reply as soon as possible
Sorry, this product does not have video.