Made in Swiss with 45 years of expertise, Sylvac SA develops, designs and manufactures advanced measuring instruments for industrial use.
Sylvac S_Dial Work Basic - Digital Indicator features:

Measuring range 12.5 / 25 mm

Robust construction

Water and coolant resistant

Configurable menus

Automatic wake-up upon usage (system S.I.S)

Sleeping mode after 20 min. of non usage (system S.I.S)

Rotatable dial
If you have any kind of questions or any interests for our product, feel free to contact us here
Sylvac Standard Digital Indicator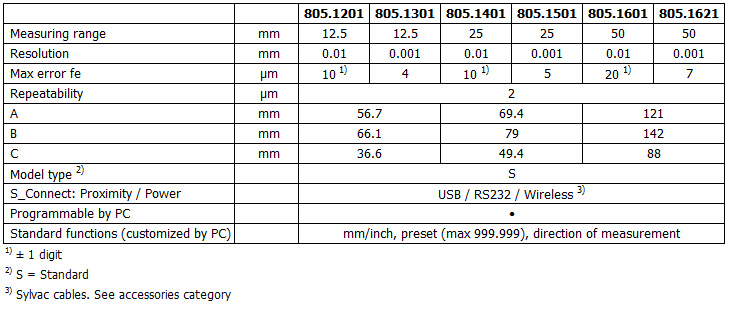 Request A Quote
To receive further information on SYLVAC S_DIAL WORK BASIC, please complete the following form. We will reply as soon as possible
Sorry, this product does not have video.