QUICK. EASY. COMPACT.
Compact full HD digital microscope system for quick and accurate inspection right where you need it. High quality custom-made optics and digital features combine for superior performance. Ideal for visual inspection or manufacturing quality control.
START WORKING IMMEDIATELY
Get operational in minutes with this easy-to-use full HD digital microscope, saving time and effort on training your operators. Teams can work quickly and efficiently inspecting and assessing samples directly on the shop floor, identifying issues in an instant.
MAXIMISE YOUR WORKSPACE
Reduce your workstation clutter saving valuable workspace with the compact size of VE Cam. There is no need for a PC, keyboard or mouse, and if you are exceptionally tight on space, you can simply mount a screen onto the unit. With a compact mini monitor, set up has a footprint of just 25 cm x 34 cm.
STREAMLINE PROCESSES
Easily incorporate VE Cam into your shop floor in-line inspection or next to your specific machinery for maximum convenience, reducing the need to transport samples across different workstations.
EFFORTLESSLY IDENTIFY FAULTS
VE Cam high quality optics and camera provides great image quality to ensure easy detection of faults.
IMPROVE EFFICIENCY
Easily change user presets to allow different operators to work efficiently. 10 user programmable presets enable faster switch over times between inspections of different samples and product lines. Six hotkeys give instant access to the most commonly used presets.
EXPERIENCE WI-FI SCREEN SHARING
Save time and view operator results wirelessly without interrupting production. VE Cam digital microscope allows flexibility with wireless connections to smart devices and displays with screen mirroring.
FINE TUNE YOUR IMAGE
Find your perfect balance between contrast, brightness and total image size. Use the Iris control to fine control both the depth of focus and the amount and shape of light applied to the sample. This is essential for controlling the contrast at higher magnification levels.
EASY TOUCH SCREEN OPERATION
On opening, the live customizable on-screen display (OSD) menu offers a range of touch and go features. Pan and zoom around live and saved images or display live grids for alignment and gauging sizes. Simply point at what you want.
AS ADAPTABLE AS YOU ARE
Use as a complete standalone system with on-board touch screens up to 12" with fully flexible tilt and swivel for optimum convenience and ergonomics.
Alternatively use with larger displays or monitors, and connect to PC with a wide range of software options for annotation, measurement and remote camera control.
Control from mouse, touch screen, keyboard, footswitch or keypad.
INTEGRATED ILLUMINATION CONTROL
Adjust lighting levels with the built-in ring light. Integrated controllable 8-point ring light for even illumination across the image area. A range of substage, oblique and other illumination options provides optimised lighting for each application.
TWO VIEWS AT ONCE
Visual aid to simultaneously view two different magnifications at the same time.
IDEAL FOR MULTIPLE APPLICATIONS
Use as a complete standalone inspection microscope for circuit board examination, PCB debug activities or for discovering imperfections or to trace problems in a wide range of industrial applications. Ideal for applications from goods-in quality inspection to shop floor inspection of turned parts.
For further detail of Dino-Lite products, kindly visit microscope.id
VE Cam Vision Engineering Specification
Optical Data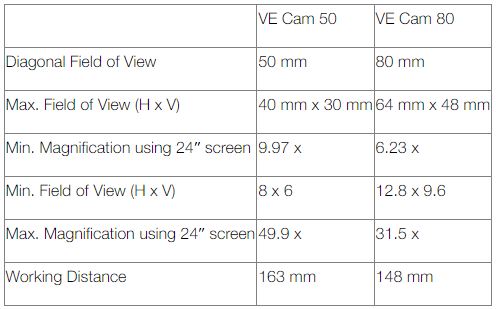 Interface Options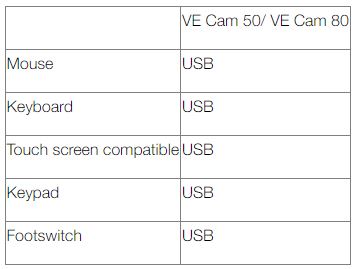 Outputs
Stand Options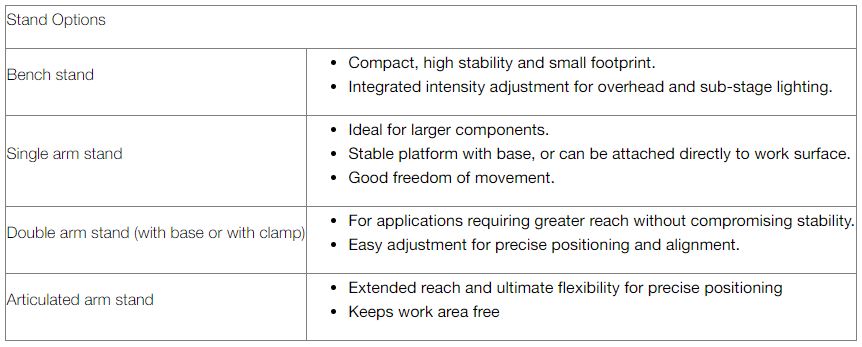 Maximum subject height when mounted to a stand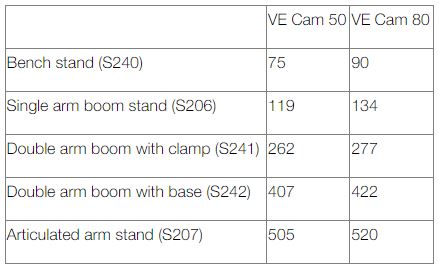 Features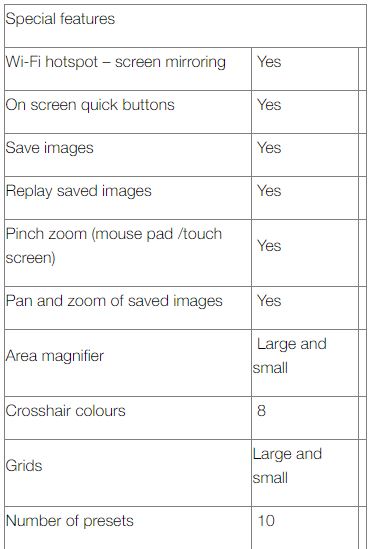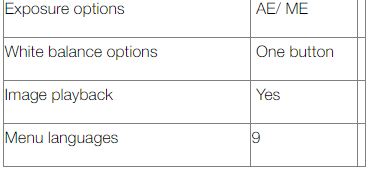 If you have any kind of questions or any interests for our product, feel free to visit us here.
Request A Quote
To receive further information on VE Cam Vision Engineering, please complete the following form. We will reply as soon as possible
Sorry, this product does not have video.