Infrared Thermometer
PosiTector IRT. Non-contact surface temperature measurement
Button-activated laser pointer for accurate targeting

Selectable emissivity values - choose from 7 preset material options, set a custom emissivity value, or adjust to a known temperature

Statistics Scan mode - continually displays/updates average, standard deviation, min/max surface temperature and number of readings while measuring one reading per second

Certificate of Calibration showing traceability to NIST included (Long Form)

5.7:1 distance to spot ratio - ideal for measuring large areas

Smart Trend indicators identify rising, falling or stable readings

PosiTector interchangeable platform – attach any PosiTector probe to a single gauge body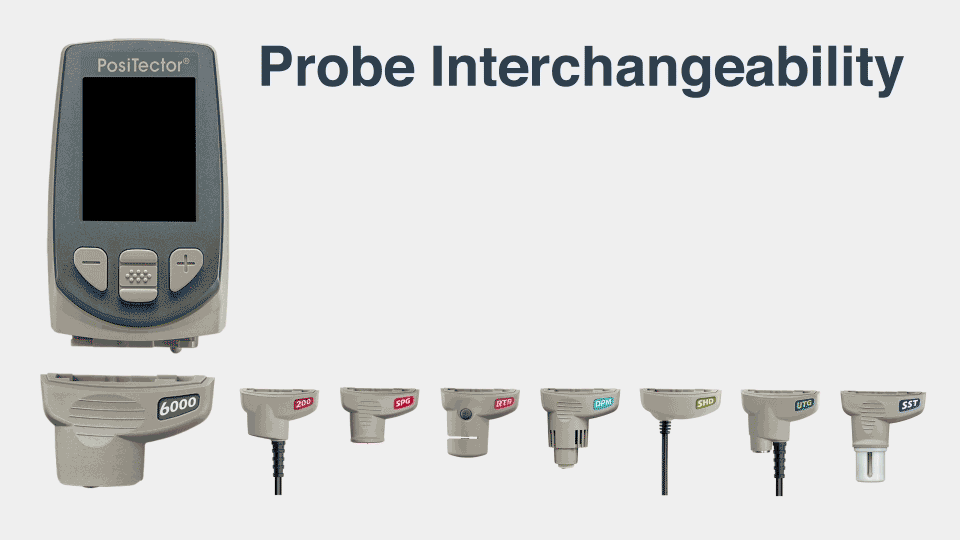 DeFelsko - PosiTector IRT come complete with IR temperature probe, protective rubber holster with belt clip, wrist strap, 3 AAA batteries, instructions, nylon carrying case with shoulder strap, protective lens shield, Long Form Certificate of Calibration traceable to NIST and USB cable.
SIZE: 137 x 61 x 31 mm (5.4" x 2.4" x 1.1")
WEIGHT: 140 g (4.9 oz.) without batteries
What is Environmental?
Environmental is a conditions during pre-treatment and application of a coating system that are major factors affecting the long-term performance of coatings on steel structures. Meters can be used to monitor environmental conditions before, during and after painting. Ideal for surface preparation as required by ISO 8502-4, an electronic Dew Point Meter determines the likelihood of dew forming on structures which are being painted.
DeFelsko offers three types of meters to measure environmental conditions: dew point meters, wind speed sensors, and infrared thermometers.
If you have any kind of questions or any interests for our product, feel free to contact us here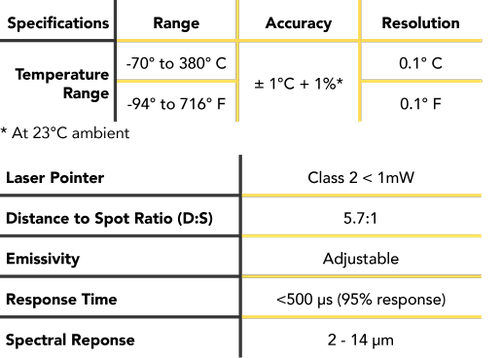 Request A Quote
To receive further information on DEFELSKO - PosiTector Infrared Thermometer IRT, please complete the following form. We will reply as soon as possible
Sorry, this product does not have video.