The Sylvac S_Mike EVO Smart is a brand new digital Bluetooth micrometer released by Sylvac in 2021. The Bluetooth micrometer is available with a measuring range from 0 to 25mm and a maximum error of 2µm. The micrometer also comes in incremental sizes of up to 100 mm.
New rotating spindle micrometer with integrated Bluetooth® system
Spindle feed rate 1 mm per revolution
Tungsten carbide measuring anvils Ø 6.5 mm
Large XXL display with 0.001 mm resolution
Measuring force 10N
Measuring range up to 100 mm
Protection class IP67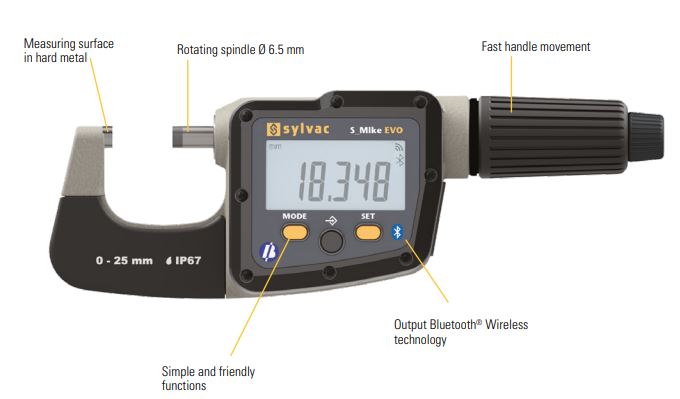 Sylvac Digital Bluetooth Micrometer S_Mike Evo Smart Dimensions: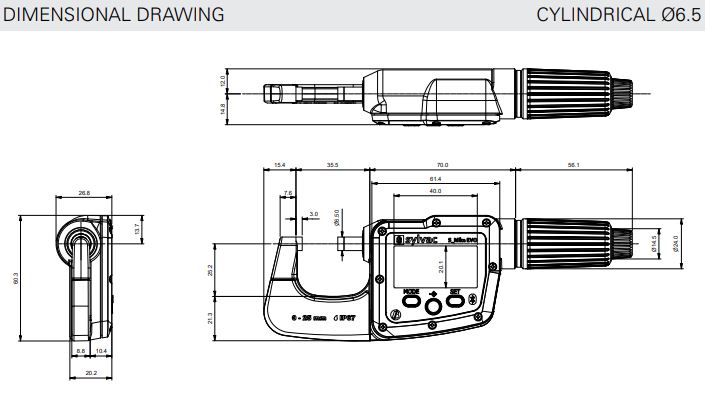 Request A Quote
To receive further information on Sylvac Digital Bluetooth Micrometer, please complete the following form. We will reply as soon as possible
Sorry, this product does not have video.