Käfer Foil Dial Thickness Gauges F 1101/30 and F 1101/30-0.1

Käfer Foil Dial Thickness Gauges are devised specifically to measure the thickness of metal foil. These compact instruments are designed with frame that has the required rigidity, the insulation of the handle prevents transfer of heat from the hand of the user to the sensitive mechanical parts of the dial gauge. Model F 1101/30-0.1 is the most accurate Foil Thickness Gauge in Käfer range. Its range is limited to one revolution or 0.1 mm.
By having a Käfer coil dial thickness gauges, you can measure thickness of thin, soft materials such as metal foils, magnetic tape or disk substrates and achieve high accuracy, repeatable thickness measurements. You can measure each spot on material with even force approximately 1.5 N. On request these instruments can also be supplied at an extra charge with a lower contact force of 0.4 N.
To serve your interest on various Käfer products, kindly contact our Sales Department
---
Käfer Foil Dial Thickness Gauges F 1101/30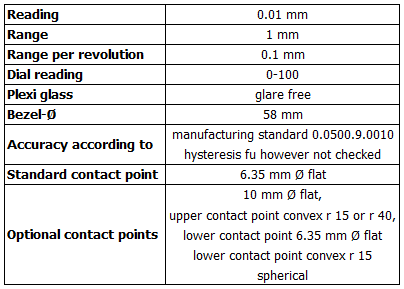 Käfer Foil Dial Thickness Gauges F 1101/30-0.1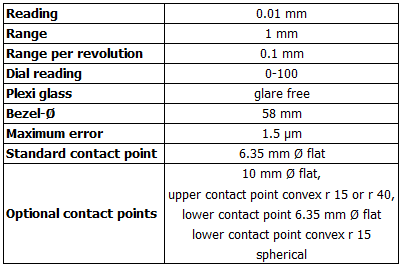 To serve your interest on various Käfer products, kindly contact our Sales Department