Made in Swiss with 45 years of expertise, Sylvac SA develops, designs and manufactures advanced measuring instruments for industrial use.
Sylvac S_Dial Work Nano is digital indicator devised to accurately measure small distances and angles, and amplify them for more obvious reading and direct control within its 0,1µm & 0,5µm resolution. Engineered with digital display, Sylvac S_Dial Work Nano has the repeatabilty of 0,5µm so that the presence, or exact quantity, of some small distance can be conveniently realized (for example, a small height difference between two flat surfaces, a slight lack of concentricity between two cylinders, or other small physical deviations). Sylvac S_Dial Work Nano equipped with large display and integrated LEDs tolerances and also programmable button according to your needs.
Sylvac S_Dial Work Nano and Nano Smart - Digital Indicator features:
0,1 μm resolution

Robust construction

Water and coolant resistant

New technology with configurable menus

Broad choice of functions (MIN/MAX/DELTA, TOL, Factor, PRESET, AUTO OFF, etc.)

Automatic wake-up and sleeping mode, Absolute System S.I.S*

Maximum error of 1.8 μm

Proximity/Power or Bluetooth® connection (depends on model)
SYLVAC S_DIAL WORK NANO AND NANO SMART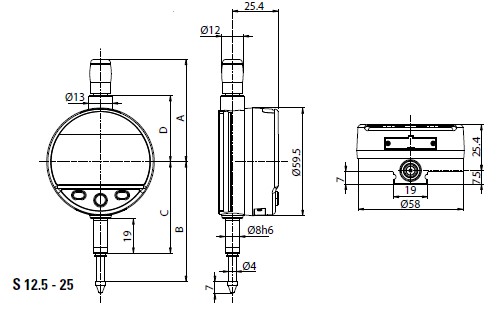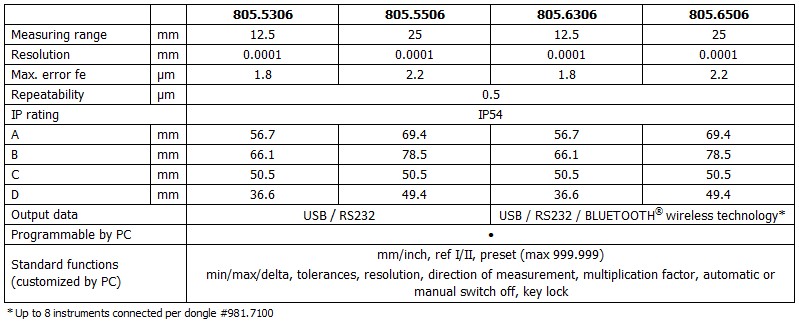 Request A Quote
To receive further information on SYLVAC Digital Indicator S_Dial WORK NANO & NANO SMART, please complete the following form. We will reply as soon as possible
Sorry, this product does not have video.