Sisma LOGO is devised as a basic line of precision class IV laser marking for economical value and user friendly application. Its compact enclosure is both innovative and intuitive. The sliding lid improve safety handling and practical approach in daily operation needed by small and medium rate of queue. You can freely design any type of barcode marking or logo from its practical computer software as convenient as using a regular paper printer.
The Sisma class IV marking machine itself is the only reasonable and economical investment in terms of seamless marking details, accuracy and user friendly software. Thanks to its class IV level, Sisma laser beam provides a concentrated heat source, allowing for narrow and faster marking rates than comparable brands with lower laser class. Sisma LOGO utilizes Fiber Ytterbium laser beam which emit light with a wavelength of 1064µm (10 times smaller diameter compard to Co2 marking laser). Sisma LOGO works very well for marking barcode on CNC product, name plates or manufacturing batch plate, and various other seamless application on any type of metal and composite surface.
Sisma LOGO Marking Laser features:
Using the market's highest class IV laser source technology

Includes intuitive software compatible with small to medium scale application

Enclosed system and sealed laser source for minimal maintenance

Non consumable application

Available with rotational stage

Manually adjusted Z shaft distance
To serve your interest on Sisma "LOGO" marking laser, kindly contact our Sales Department
Sisma "LOGO" Marking Laser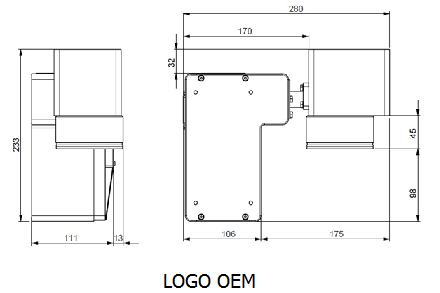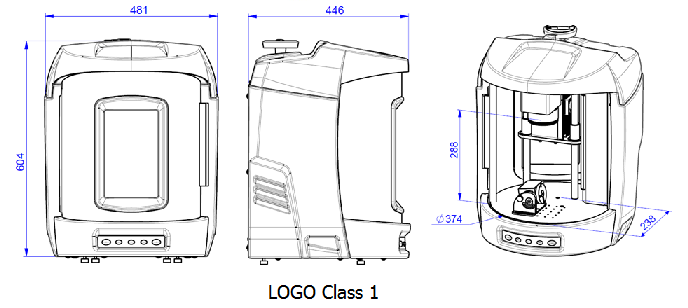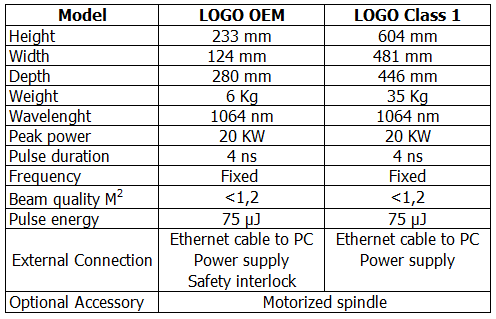 To serve your interest on Sisma "LOGO" marking laser, kindly contact our Sales Department
Request A Quote
To receive further information on SISMA LOGO MARKING LASER, please complete the following form. We will reply as soon as possible
Sorry, this product does not have video.