The Sylvac S_Mike PRO series are devised by Sylvac SA., to gives the operator access to a multitude of versatile functions in precision measuring of products or objects with wider dimension. The Sylvac S_Mike PRO instruments are equipped with easy to read display and the Sylvac typical of strudily built to withstand water, oil, humidity or heavy duty application on either indoor and outdoor environment.
Sylvac S_Mike PRO Knife features:
Anvils knife-shaped 0.75x6.5mm

Proximity connection, available also with Bluetooth® technology (0-25mm only)

Measuring range 0-25mm / 25-60mm / 60-95mm / 95-130mm / 120-155mm

Automatic wake-up by moving the measuring spindle (System Absolu SIS)

Sleeping mode after 20 min. of no use (System Absolu SIS)

Position memorized in sleeping mode (System Absolu SIS)

Water protected for heavy-duty work with coolants and lubricants, protection rating IP67 according to IEC 60529, even connected

Quick displacement of the measuring spindle 10 mm / rotation

Adjustable measuring force 5N / 10N

Repeatability and reproducibility never reached before

Thimble in polyacetal-copolymer
SYLVAC S_MIKE PRO KNIFE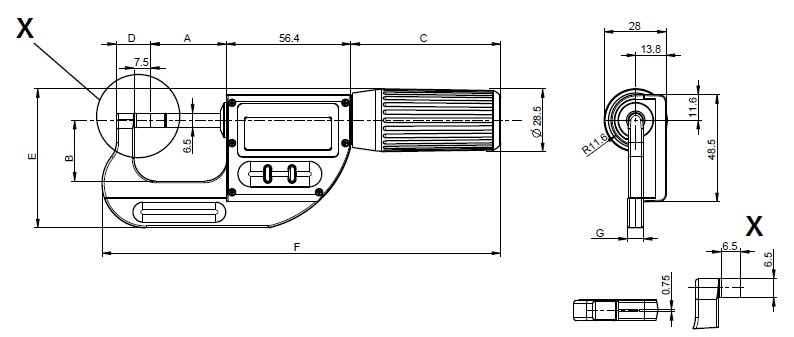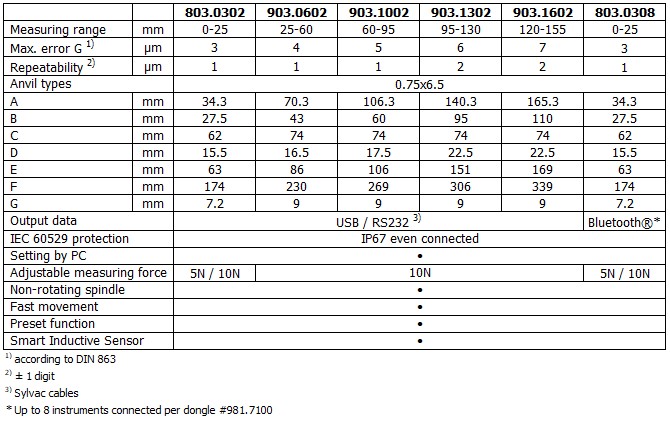 Request A Quote
To receive further information on SYLVAC S_MIKE PRO KNIFE, please complete the following form. We will reply as soon as possible
Sorry, this product does not have video.